Emerging from Rockhampton two years ago and hitting the Central Queensland music scene at full speed, we are excited to announce that the talented band Side Hustle will be headlining the 2023 Moura Coal & Country Festival.
This group of five best mates, led by the captivating vocals of Amy Johnson, along with Brad Hedges on lead guitar, David Buchanan on rhythm guitar, Ryan Grob slapping the bass, and Matty Martin on drums, is set to deliver a show that will have you dancing the night away.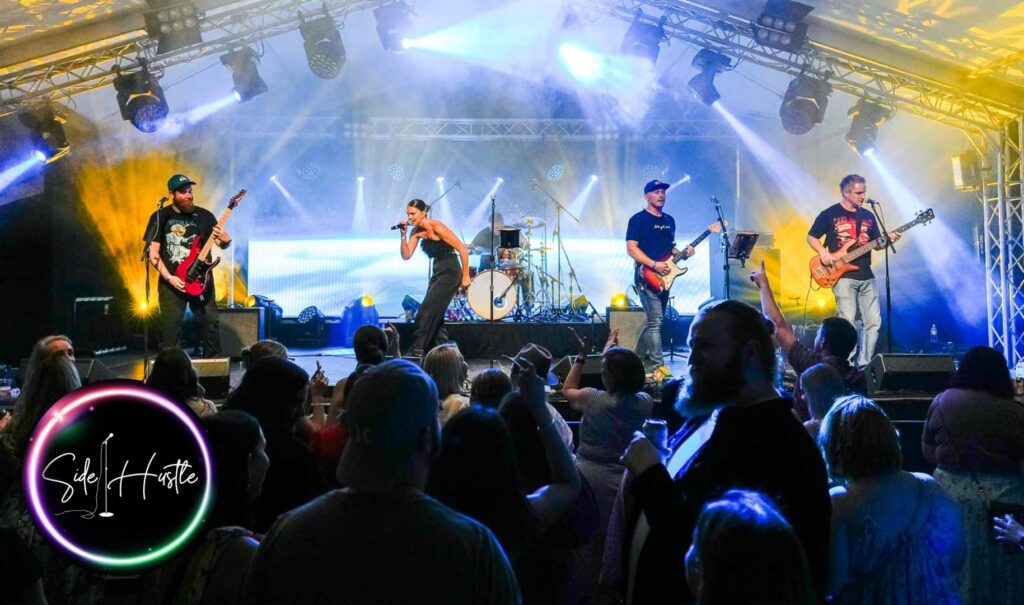 The 2023 Moura Coal & Country Festival is an opportunity to come together as a community and celebrate our rich heritage and vibrant culture.
Get ready to kick up your heels and embrace the magic of the Moura Coal & Country Festival with Side Hustle leading the way.